MVC designed and built this controller to replace the original, unreliable PLC.
The two large dial potentiometers set the timing for the label application. No keyboarding required.
The processor is the PIC 18F4510.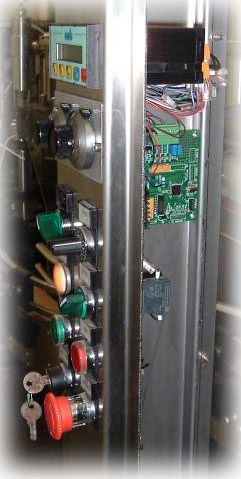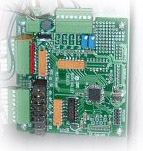 © Copyright 2006 by Moon Valley Circuits. All rights reserved. No part of this site can be reproduced in any form or by any means, photocopying, mechanical, electronic, or otherwise, without the prior written consent of Moon Valley Circuits.